Shopping Cart
Your Cart is Empty
There was an error with PayPal
Click here to try again
Thank you for your business!
You should be receiving an order confirmation from Paypal shortly.
Exit Shopping Cart
POOL OPENING CLOSING CLEANING LINERS REPAIRS
Swimming Pool Design
Use this checklist to help determine the best design for your swimming pool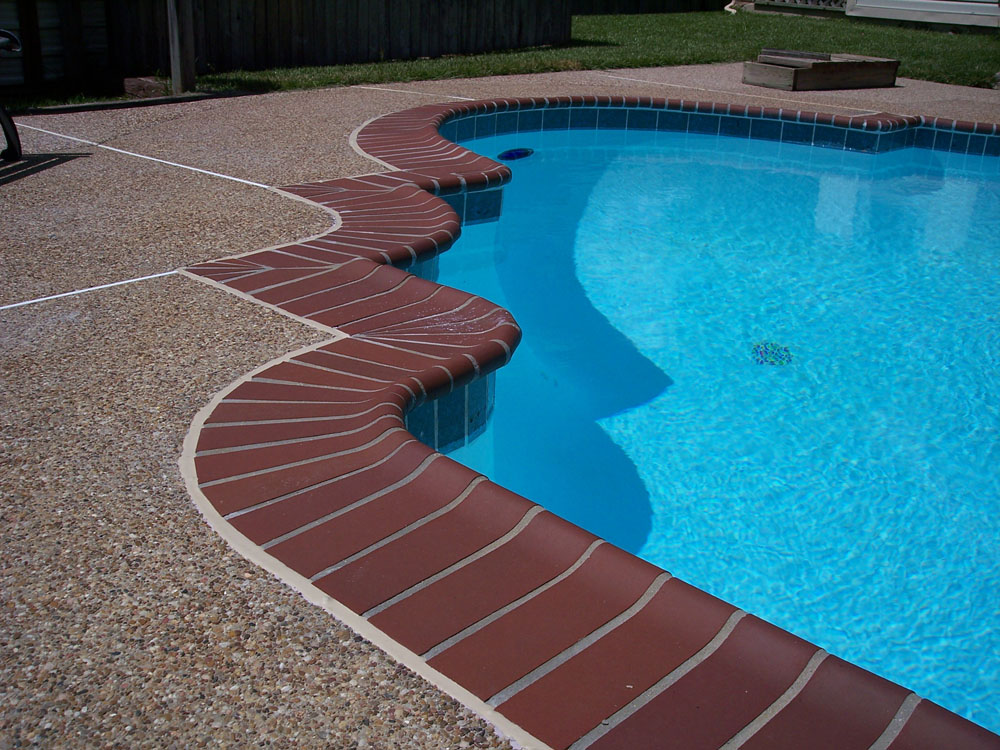 Morris Pool in Action,
Swimming pools are big, not only in terms of the size of investment you're making. Their size will take up a major portion of space in your backyard as well. It's important to make sure you've thought about everything you want and don't want in a swimming pool. Once the plans are in place, it's even more expensive to start changing your mind. So use this checklist to start contemplating and figuring out the type of swimming pool design you want. Knowing these things will help your pool design overall and will leave you with a stunning backyard feature.
Talk to people that already have a pool. You can get a lot of insight from someone who has been through the swimming pool installation process. Whether it's someone you know, a friend, a colleague, or someone in your neighborhood, most people will be happy to share about their experience. A few key things you may want to ask:
• What do you like and not like about your pool?
• What would you change about it?
• How long did the actual process take to build it?
• Were there any unforeseen costs that you didn't expect?
Start a folder with photos of pool designs you like. Let's say you hired an interior designer for a project in your home. One of the first things this person will ask you is to see pictures of room designs that you like. Why do they want to see these pictures? Because it gives them a better insight into what room colors, schemes, furniture, and design themes you seem to be drawn to. You should create this file of ideas for your swimming pool. Photocopy, clip, or in some other way save any photos of swimming pools that catch your eye. Once you have collected a dozen or so, you should be able to compare them and see a common theme in the type of swimming pool that you're attracted to. Most certainly, you will be able to pick out parts of each photo that illustrate features that you like and would want included in your pool.
Make a wish list. From your file of saved ideas, create one page to write down every feature, design, look or other element of a pool that you wish yours could have. The sky is the limit! Don't worry about costs at this point. It's much like beginning with the end in mind. Ask yourself, "How do I wish my pool would look when it's finished?" Then work backwards...you can begin identifying items that are too far out of your budget. Then you can identify items that just won't work (perhaps because the space for your pool is too small, or you don't have a view to capitalize on, etc.). Once you have this wish list whittled down, you can show it to your pool builder and or landscape architect and have a solid basis for building a pool that will match your dreams and your budget.
Do a hose layout. To get a feel for how much space your swimming pool will take up, you can use this simple method for determining layout. Gather up your longest gardening hoses. Drag and place the hoses on the ground in the area where your pool will be. Use the hoses to create a layout of how your pool will look. This is a great way to create a realistic visual of the placement of your pool, what shapes and designs seem to work best, etc. It's an easy and cost effective way to layout multiple designs to determine which layout you like most. (You can also use marking spray paint or lime to mark the layout of your pool.)
Categories: None
/